"H" in Norway with 390 children in Lofoten.
The letter "H" in Norway was created by 390 children in Lofoten, who came from schools in Leknes, Ramberg, Reine and Sørvågen. The majestic backdrop, Reinefjorden, is one of the most scenic views in Norway. The children had the time of their life and said it was the best school day in their life.
The laughter of the children could be heard from miles aways as they were doing cartwheels, dancing and playing on the hill overlooking the beautiful landscape in Lofoten, Norway. As the kids arrived they ran out on the field and did not stop until the busses brought them back home. The mayor, Lillian Rasmussen, welcomed the children, talking about the importance of Helping others and to have Hope for the future. During the event, photographer Filip Cederholm walked them all into the letter "H" and when the shape was perfect he climbed up in a tower they built to take the picture from. As the picture was taken all the children ran out from the formation on the count of three, the music started, Adam Holm, windsurfing world champion and founder of "Chasing the Elements", entertained the children with dance and slacklines. Elisabeth F Lund a.k.a. the queen of hula hoops made the children swing their hips like never before, Arla donated Yoggi Yalla, GetRaw donated tasty raw bars and the local community made sandwiches to all the children the night before. The event was a total success, the children were so happy to know that they had helped other children and realized what fun it is to give without asking for anything in return. The whole event was finished by giving the children gold medals with the words: "I Can Change the World" and "Together We Can Make a Difference". The medals were handed out by ABC Charity's local ambassador Runhild Olsen, the Mayor Lillian, vice mayor Laila Jusnes Kristiansen, Fia Garvner, Pär Stenhammar and Filip Cederholm. A memory for life was created for everyone involved and the ABC Charity team are forever grateful for the amazing support from the local community with Runhild Olsen as a front-runner.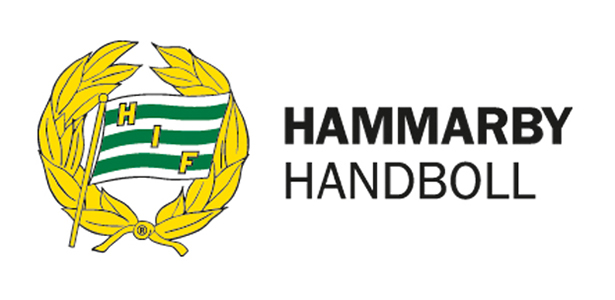 Letter Sponsor
Hammarby Handboll
"It is an honor for us to support ABC Charity who share the same values as us on Hammarby Handboll. We both want to inspire the youth to a more compassionate lifestyle.
Event Sponsors
A special thanks to all the companies, volunteers and amazing people who helped us making it a memorable day for all the kids.