"I" in India with 432 children in Uttarakhand.
The letter "I" in India was created on April 6th 2018 by 432 children from Uttarakhand's local schools in Tehri, Jundasoo, and Chamba. The production took place at the base of the Himalayas along one of the holiest rivers in the world, Maa (Mother) Ganga.  The community said that no program like this had ever come to the region.
On the day of production the small, quiet Himalayan-set town of Jundasoo experienced an event like no one had ever seen before. The ABC Charity team literally worked through the night preparing the production of the letter "I" which would leave the kids a memory that would last them a lifetime. As they arrived by bus and parading through the mountains, they reached the hill-top area where they received an ABC Charity shirt which was branded with the slogan "KIND IS THE NEW COOL". They ran, they jumped, they swung in hula hoops, and danced to the tunes of Swedish producer Thomas Huttenlocher. Unfortunately, our music system overheated but luckily we kept the party going with the couple of UE Booms we had on hand! The kids then gathered around Marcus Alburez Myers' guitar as the team chanted "what is the new cool?" And all the children answered screaming joyfully "KIND IS THE NEW COOL!" Looking like a character out of a movie, photographer Filip C Agoo paraded around the event with his Thule camera bag that had a flash strapped onto the side, making him a walking-talking mobile studio! Both he, and our Local Ambassador, the Pradan (Sovereign) of the region gave a speech in English and Hindi on the importance of treating each other with respect, love and compassion. Fia Garvner Agoo then led the kids through a grounding yoga Asana and breathing sequence. For a few moments, a resounding stillness was felt throughout the event, connecting everyone with the essence and power of the moment, teachers blown away by Fia's ability to calm the kids down. The kids then shifted to the staging area, at which point our team of videographers and photographers scaled the epic 60 foot tower we built and following a countdown – click! We got the shot! The kids then headed down the mountain, where they were greeted by world-renowned percussionist, Sivamani's loud and rhythmic beats, an echo that caressed along the valleys of the mountains and the turquoise water of majestic Maa Ganga. The day finally came to a closure and the kids returned to their homes chanting "Kind is the new cool!" And "ABC Charity!" Days after, the kids were still seen running around Jundasoo donning their brand-new shirts and singing their new mantra promoting kindness and compassion! The local villagers said this was the most successful event the community had ever seen!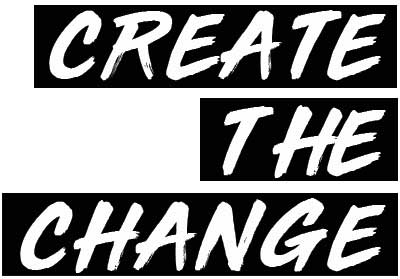 Letter Sponsor
Available
Become a letter sponsor for the letter "I" and receive global exposure in photo books, exhibitions, educational material, throughout our social media platforms, here in this article, in a press release and newsletter. The costs are temporarily covered by Create The Change, for more information and inquiries, please contact filip@abccharity.org