Global Events Sponsor
Let's empower kids to become positive change makers
Join us and create an amazing event for the children on Greenland and empower them to become positive change makers. The 22 of June, we will photograph the letter "P", for Peace, with 500 kids by the big ice as a part of the first ever human alphabet created together with thousands of kids around the world. We are now seeking one "Letter Sponsor" to join us and support the production with $9.000 US
We are extending this exclusive invitation to you Petter because you are a true inspiration and a role model that we truly look up to and we admire how you built your companies and that you are such a spokesperson for CSR and paying tax. It would be a true honor to create together with you on Greenland and beyond.
ABC Charity
The world's largest art project for charity
ABC Charity is a Swedish non-profit empowerment organization founded by the photographer Filip Cederholm Agoo. We create inspiring events for thousands of kids around the world during which we create photo art together with the kids. The photo art is sold to benefit local and global charities, enabling the kids to support other kids – KIDS HELPING KIDS
Our VISION is a more playful and kind world and our MISSION is to empower kids to become positive change-makers.
Below you can see the letters A-I, how ABC Charity works and two videos from the events.
Imagine 500 kids in the formation of the letter "P"  in this amazing and dramatic landscape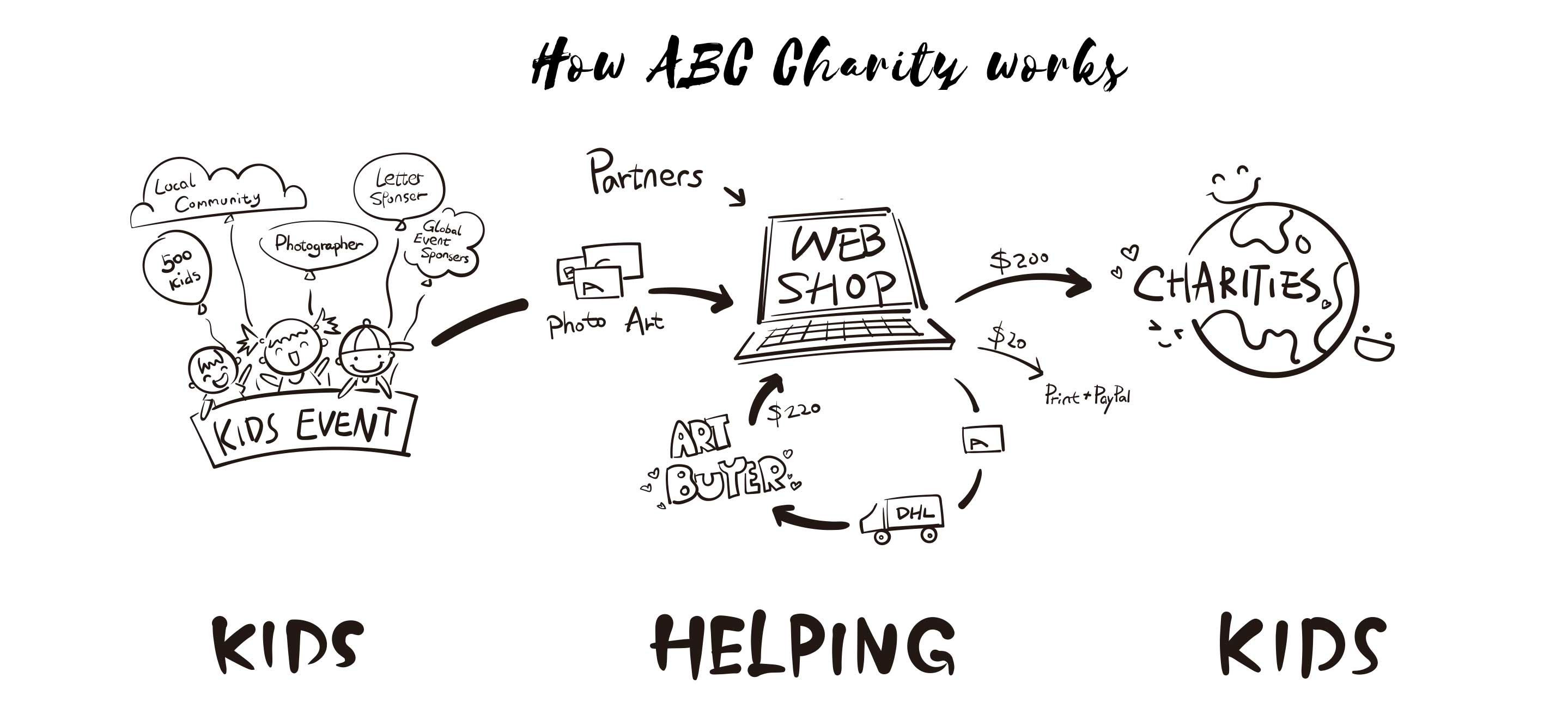 KIDS
We create empowering photography events for thousands of kids around the world together with sponsors, photographers, the local community and of course all the kids.
HELPING
The letters created by the kids are sold in the ABC Charity web-shop and 100%of the revenue after print and transaction fees are covered,  is forwarded to a charity of the buyers choice, always a minimum of 90% of the total sales price. DHL is shipping free of charge all over the world and  ABC Charity charges nothing for the services thanks to generous pro-bono partners.
KIDS
We register 1-5 kids charities in all countries we produce a letter in our web-shop. These are the organizations the buyer can choose from when purchasing the letters in the shop.
ABC Charity Letter "I" in India
 Teaser movie of the ABC Charity event and production in Uttarakhand, India with 432 kids with the Ganges river and majestic Himalaya mountains in the background.
ABC Charity Promo Video
90 sec video of the previous event productions. Introduction by world-famous hockey goalie and ABC Charity Letter Sponsor Henrik Lundqvist.
Exclusive Benefits / R.O.I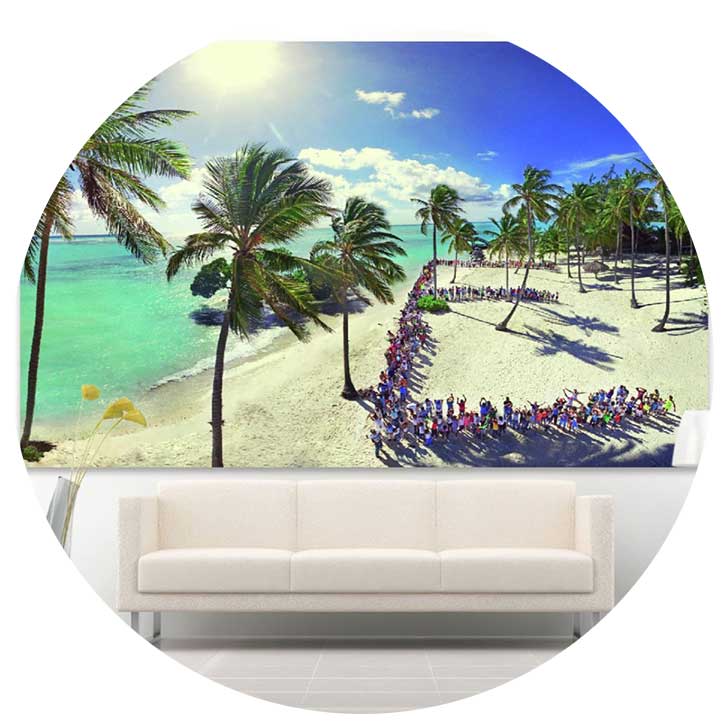 Photo Art
Receive the first ever print of the letter "P" in the size 100×150 cm worth 2750 USD
Exhibitions
Special thanks at the global exhibition tours in museums, galleries, and schools around the world.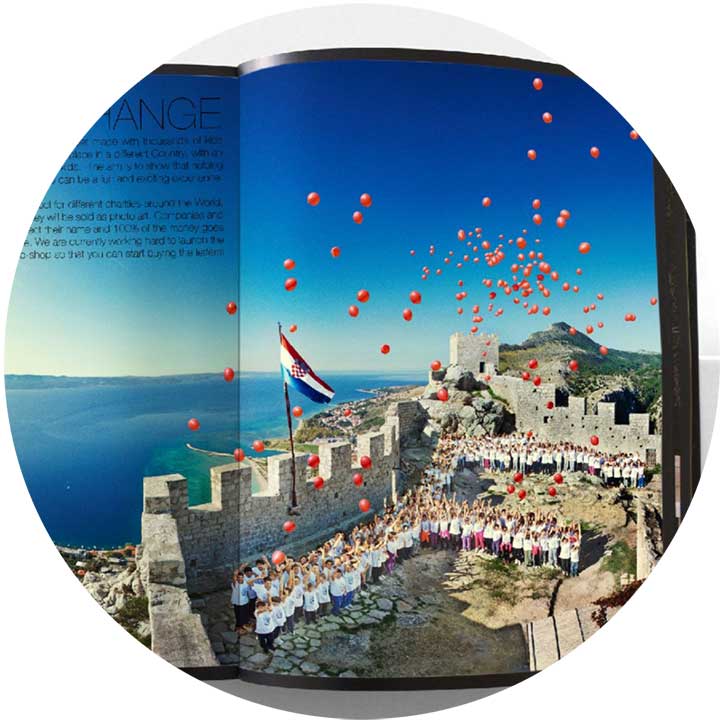 Photobooks & Educational Material
Special thanks in coffee-table books and school educational material.
Online Exposure
Special thanks on our website in the event article, in social media, and our newsletter
Storytelling Content
Receive unique storytelling content from the event to share on your social media channels, own press release, and newsletters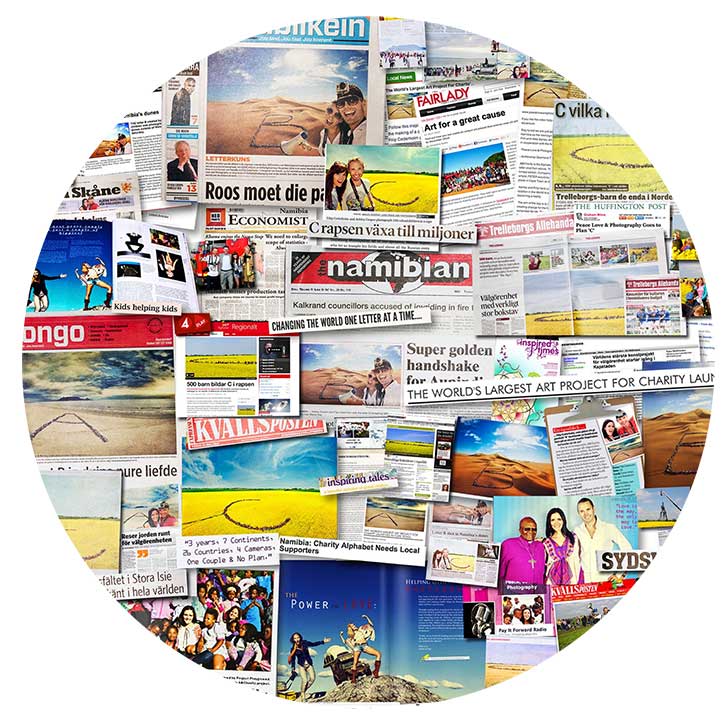 National & International Press
Special thanks in our press releases that have been printed in some of the world's most-read and popular news outlets.
Your Investment $9.000 US
Your Contribution Goes A Long Way
Together with your contribution, we are able to provide an amazing day with the kids and empower them to help other kids around the world. We sincerely believe that by co-creating we will be making this world a more compassion and kind place. Below are some details on what your contribution will go towards.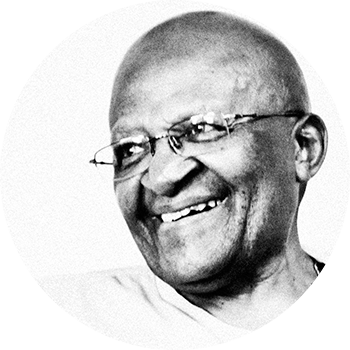 "ABC CHARITY IS A VERY IMPORTANT PROJECT"
Archbishop Desmond Tutu, Nobel Peace Prize Winner
Filip Cederholm Agoo
Founder & Photographer
filip@abccharity.org
Sri Lanka mobile: 076 639 90 13
WhatsApp / Swedish mobile: +46 70 511 11 16
Fia Garvner Agoo
Marketing Manager
fia@abccharity.org
Sri Lanka mobile: 076 639 90 44
WhatsApp / Swedish mobile: +46 709 46 08 53
Marcus Alburez Myers
Media Production Manager
marcus@abccharity.org
WhatsApp / USA mobile: +1 651 368 5073
100% CHARITY THANKS TO OUR PARTNERS
ABC Charity charges nothing for its services and can donate 100% of the revenue  (after printing and shipping costs) from the photo art to different charities thanks to our photographer with team, Letter Sponsor, partners and the local community.
Become a Global Event Sponsor
For the remaining 16 letters of the first ever human alphabet we are now inviting companies to become Global Event Sponsors and receive a unique sponsor package and global exposure. Join us and create art history.
100% of the money goes into creating an empowerment event where we roll out the red carpet for the kids. See details below.
The offer is exclusive, only one Letter Sponsor per letter and country. Receive global exposure for life in photo books, exhibitions, online and much more.
Your Investment – $15.000 USD
Get your company, co-workers, friends, family, sports team or choir together and give 500 kids the best day of their life. 
Return On Investment
Thanks to the Letter Sponsor ABC Charity guarantees a fun, secure and empowering event and photo production of each letter. In return, a unique sponsor package is offered:
Your Contribution Goes A Long Way
Thanks to our Letter Sponsors we are able to provide an amazing day to the kids and empower them to become positive change makers. Below are details on what your contribution will go towards.
As you can see, your contribution goes a long way and that is since we always get additional support from the local community and 100% of the money goes to empower the kids. When we get things sponsored by local companies we add extra giveaways or something else that adds to the children's experience. To get a better idea of the ABC Charity events please watch our promo below.
Thanks for considering becoming a Letter Sponsor.
New York Rangers Henrik Lundqvist with wife Therese & Sam Giertz
Letter: E
Dominican Republic
A big thanks to our official sponsors, Henrik Ludqvist together with his wife Therese Lundqvist and friend Sam Geirtz. Together we have given 500 children a day to remember for life and shown them that helping others can be a fun and exciting experience.
"Business is a matter of human service."
Merrill J Fernando, Founder Dilmah Tea
ABC Charity Event Sponsor Letter J