… a Swedish non-profit empowerment organization creating the world's largest art project for charity.
We create inspiring events for thousands of kids around the world during which we, together with the kids create the first ever human alphabet photographed from an aerial view.
The photo art is sold to benefit local and global charities, enabling the kids to support other kids.
To inspire kids, artists, people and companies to empower kids to become positive changemakers
A more playful and kind world.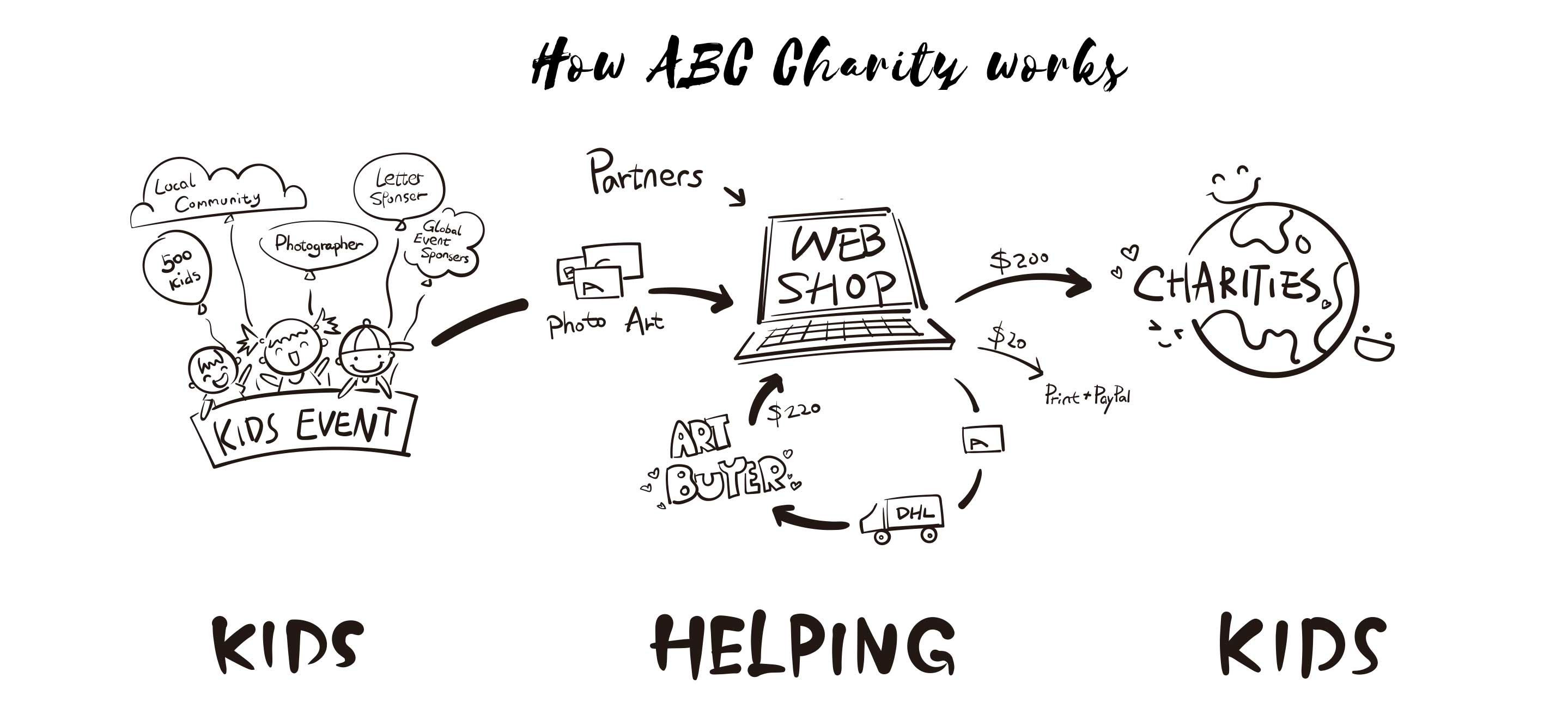 KIDS
We create empowering photography events for thousands of kids around the world together with sponsors, photographers, the local community and of course all the kids.
HELPING
The letters created by the kids are sold in the ABC Charity webshop and 100%of the revenue after print and transaction fees are covered,  is forwarded to a charity of the buyers choice, always a minimum of 90% of the total sales price. DHL is shipping free of charge all over the world and  ABC Charity charges nothing for the services thanks to generous pro-bono partners.
KIDS
We register 1-5 kids charities in all countries we produce a letter in our webshop. These are the organizations the buyer can choose from when purchasing the letters in the shop.
100% CHARITY THANKS TO OUR PARTNERS
Our Videos
ABC CHARITY LETTER "I" IN INDIA
Who we collaborate with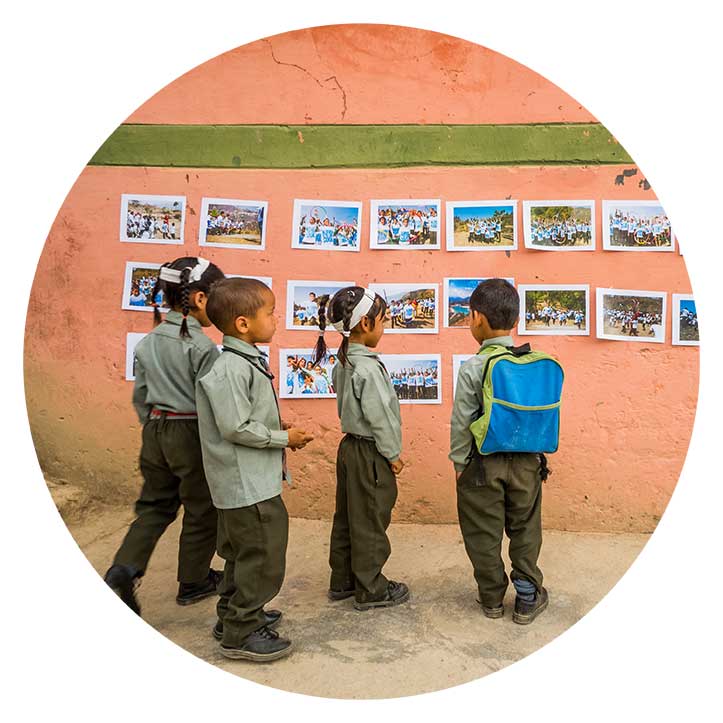 SCHOOLS
Once we've found the perfect location 
to take the picture
we connect with
local and
nearby schools and charities to
invite
500 kids to empower and create the letter together with.
CHARITIES
ABC Charity selects 1-5 trustworthy and reputable children charities in every country we go to and register as recipients of the funds from the art sold in the ABC Charity webshop.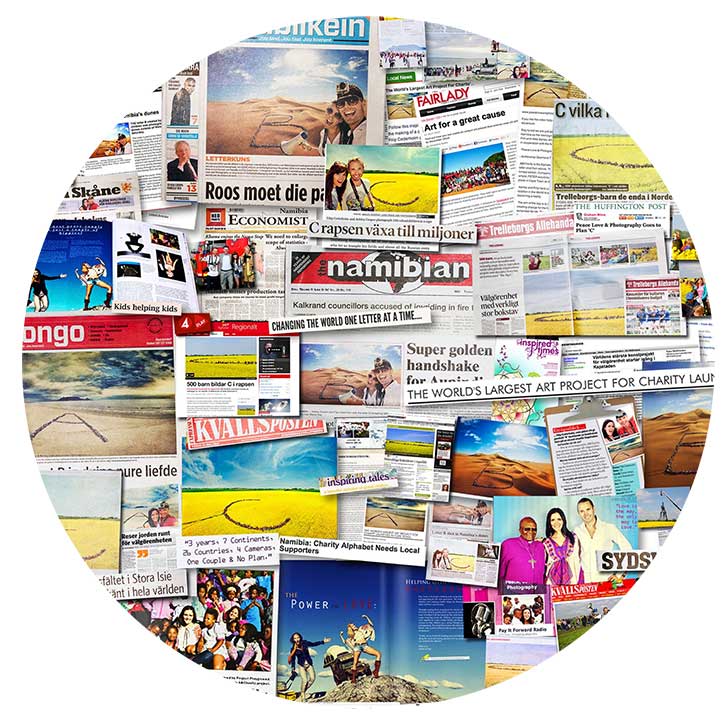 PRESS & MEDIA
We invite press, TV, Radio, social media influencers and everyone who wants to share the story about "Kids Helping Kids" through the power of art.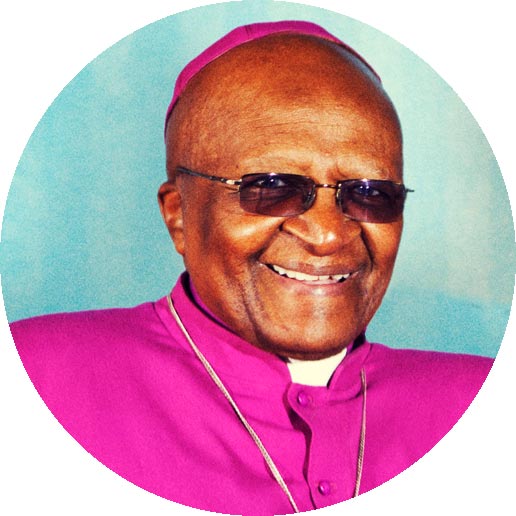 NATIONAL AMBASSADORS
Influential and kind-hearted people play a key role in getting the word out and create awareness about the importance of empowering the next generation.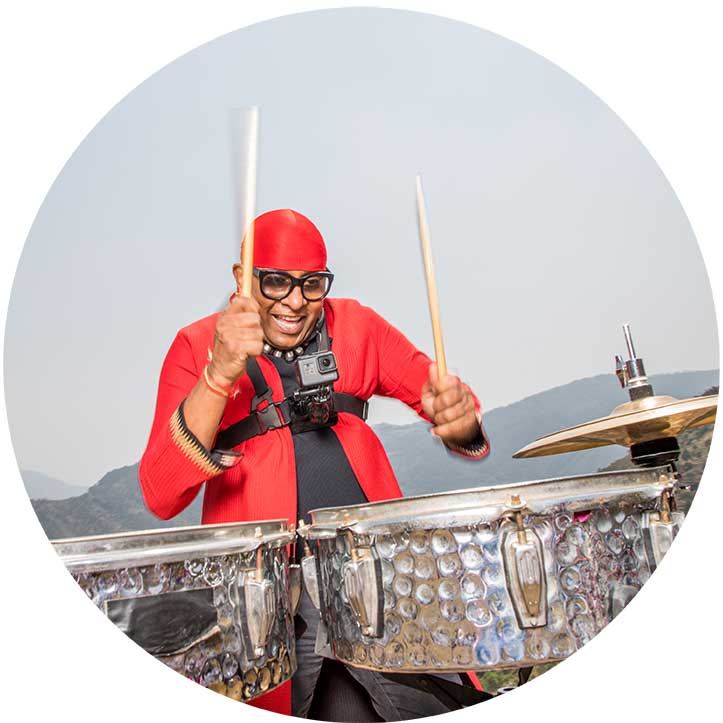 MUSICIANS
We invite local and national musicians to create and produce music at the event for the kids!
The Story
Filip Cederholm Agoo was an established advertising photographer based out of Stockholm, Sweden. He was working with the top brands around the world creating flashy campaigns that were pushed globally. Tired of selling sugar to kids and retouching pimples, he closed his production studio and went off with a backpack to travel the world. He asked himself, could art change the world? And the answer was yes – it could! He has since then, dedicated his time, money and photography to establish ABC Charity during the last 9 years.
"What I love about ABC Charity is that it's kids helping kids"
Henry Lundqvist, New York Rangers Hockey Goalie 
Invest in photo art and empower kids